It can be challenging to find the perfect jewellery size as it is so individual. Therefore, I have tried to come up with a few guiding rules you may consider, and presented a method so that you can try to measure and find your jewellery size from home ✨
This page is based on my professional experience and your feedback in order to assist with sizes in the best way possible, to the best of my capabilities in an online jewellery universe.
That also means that this page is only a guide to help you to find your perfect jewellery size.
Remember that if you have any questions or need more guidance, you are always welcome to write to my Customer Care Team at care@camillebrinch.com 💖
Guide to finding your ring size 
Ring sizes are a matter of millimetres; therefore, I would always recommend that you go to a jeweller and get your finger measured so they can find your exact ring size 😊
If you want to try it at home first, I've created a guide for you so you can try to measure your finger yourself. 
All you need is a pair of scissors, a ruler, a piece of paper and a pen.
Step 1: Cut a thin strip of the paper. You need to use it to measure your finger.

Step 2: Determine which finger you want the ring on.

Step 3: Wrap the thin strip of paper tightly around your finger and draw a line where it overlaps. Make a line on both sides of the paper (possibly get one to help you).

Step 4: Use the ruler to measure from one line to the other. You need to measure in millimetres, as one ring size varies by one millimetre.

Step 5: Find the ring in the table below, and read the size based on the measure you just got. Some rings are more massive than others. Therefore there may be different sizes I recommend for the different rings even if you have the same size.
I have measured my index finger, and it measures 54 millimetres.
You'll find all my ring sizes in the charts below. Find your circumference and the chart will tell you which size I'd recommend for you 💖
Flow

Layers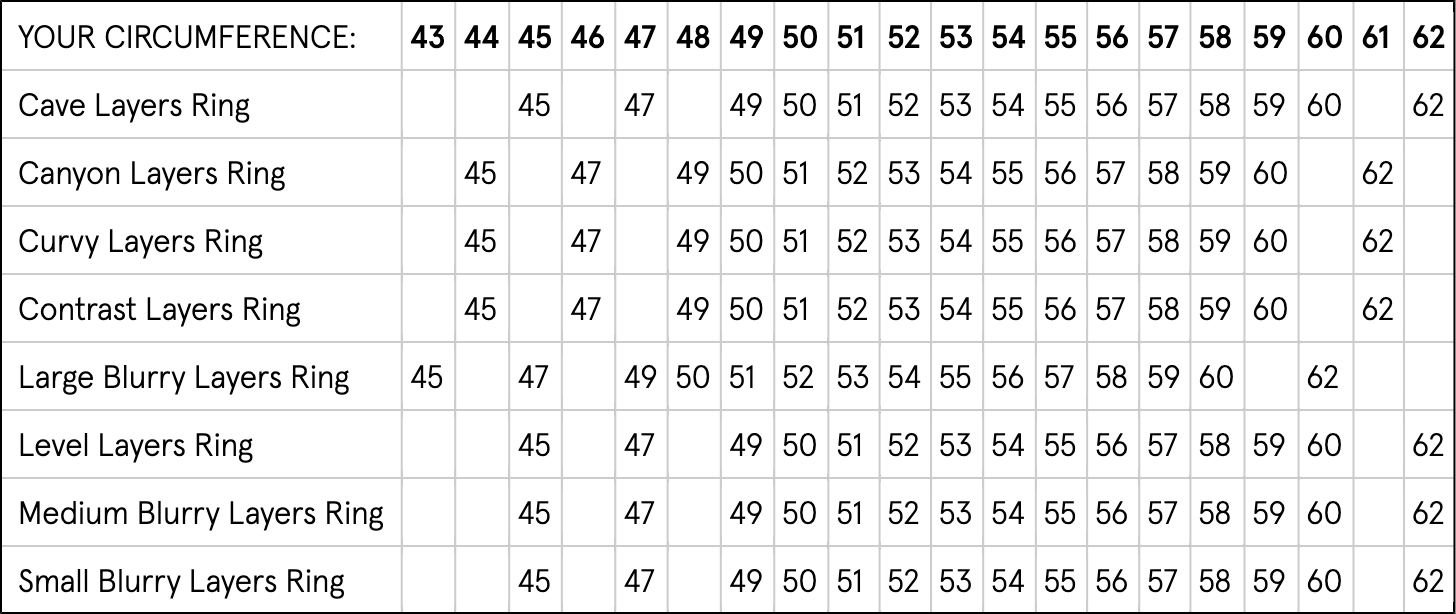 Silicium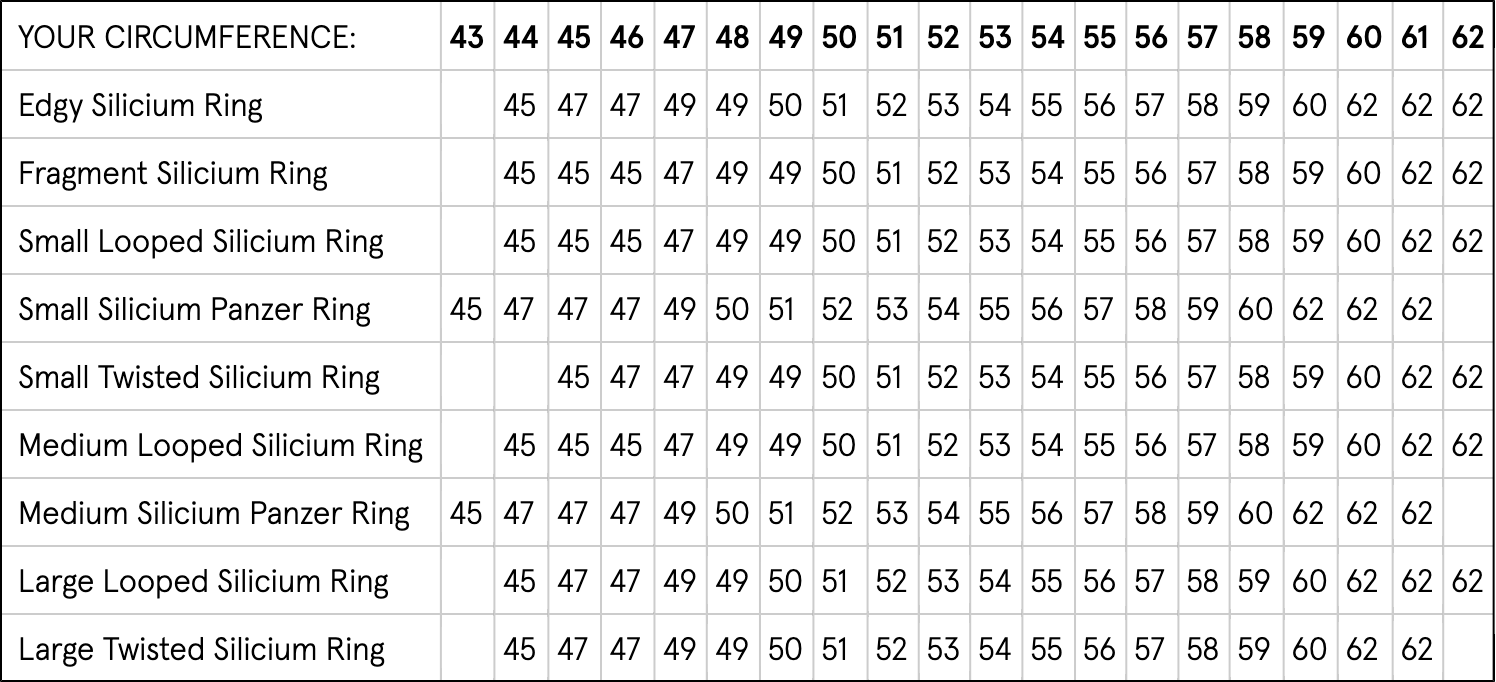 Flames

Panzer

Tekstur

Banket

Logo

Kube

Krystal

Relief